Vibration controllers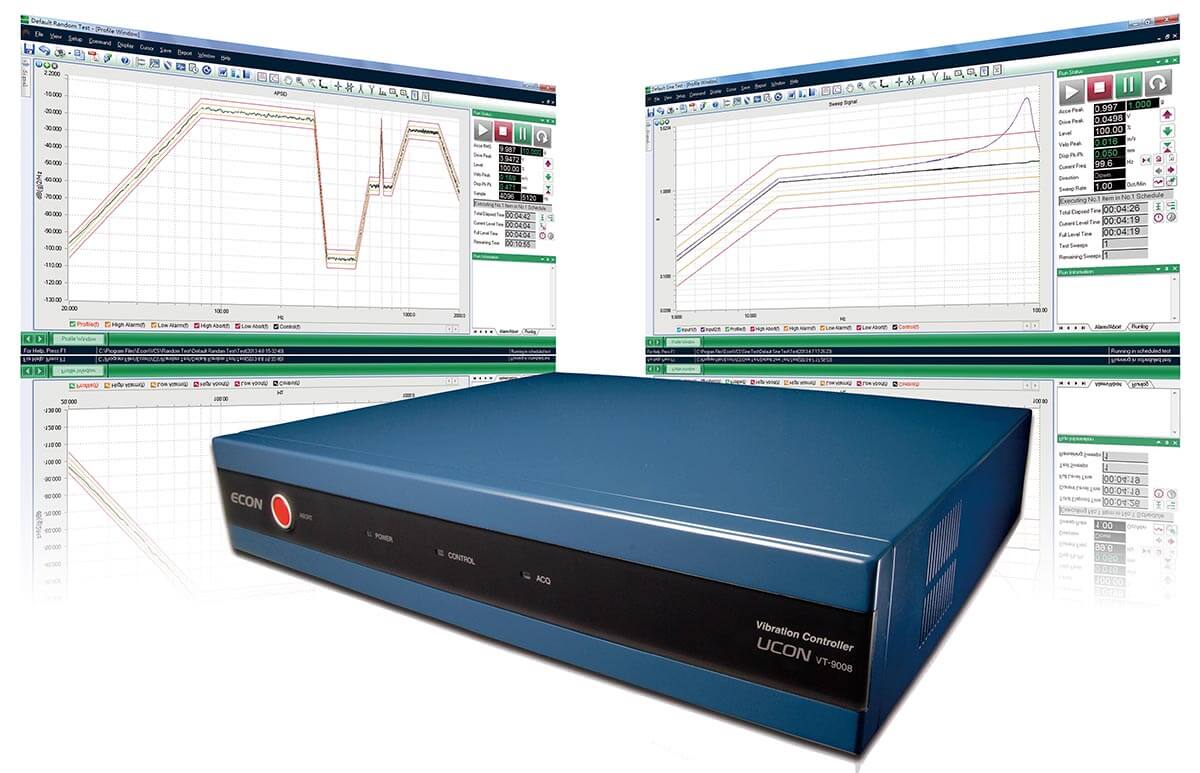 We provide a cutting-edge vibration controller for electro-dynamic and servo-hydraulic shakers. It integrates the up-to-date of DSP technology, low noise hardware design, vibration control algorithms and data transmission protocols. The controllers are a multi-tasking systems with close- loop control handled by a DSP processor and independent of PC, to ensure the efficiency of real-time control system, with timely and rapid response to tested system changes. Thus it guarantees high performance, powerful features, and safety assurance. It also provides test engineers an easy-to-use application software package.
Software applications:
Random and Kurtosis, sine , Resonance search track and dwell (RSTD)
Sine on Random(SoR),random on Random (RoR), Classical shock, SRS,
Transient Time history(TTY), Long time history (LTH), Test preview , Quick test report Generation.
Contact AB-AD , Jacob Radwantzor- 052-2435260
This email address is being protected from spambots. You need JavaScript enabled to view it.