iXblue EVO-Series and DMS-Series
iXblue EVO-Series and DMS-Series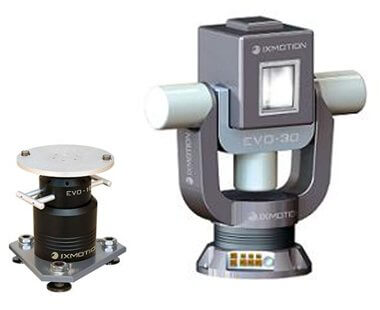 iXblue has extensive expertise in developing mechanical, electronically and software engineering and systems:
EVO-Series product line consists of highly accurate motion simulators. These tables can truly be described as revolutionary thanks to their entirely new design, technical performance and their compactness. They are all based on the same design which helps vastly reduce the original cost and upkeep.
DMS-Series Dynamic Motion Simulators product line is dedicated to the simulation of the motions of vehicles & targets; it is a combination of two to several motion simulators (Flight Motion Simulator and Target Motion Simulator) controlled by the same system management, also called Hardware In the Loop (HWIL) systems.

Contact AB-AD, Jacob Radwantzor - 052-2435260
This email address is being protected from spambots. You need JavaScript enabled to view it.